Step into a world where raindrops dance on rooftops and the aroma of wet earth fills the air. Monsoon has arrived, painting the sky with shades of grey and transforming the world around us. 
When the rain comes pouring down, there's nothing quite like snuggling up indoors and treating yourself to some delicious hot snacks. The combination of raindrops and warm food creates a cozy and comforting atmosphere that is simply irresistible.
Here at our pure veg restaurant in Igatpuri, we take great pride in offering a variety of mouthwatering monsoon specials. These dishes have become our customers' all-time favourites and are sure to make your rainy days in Igatpuri even more special. 
In this blog, we're thrilled to introduce you to our top five monsoon specials. So get ready to tantalize your taste buds and discover the perfect treats for this rainy season!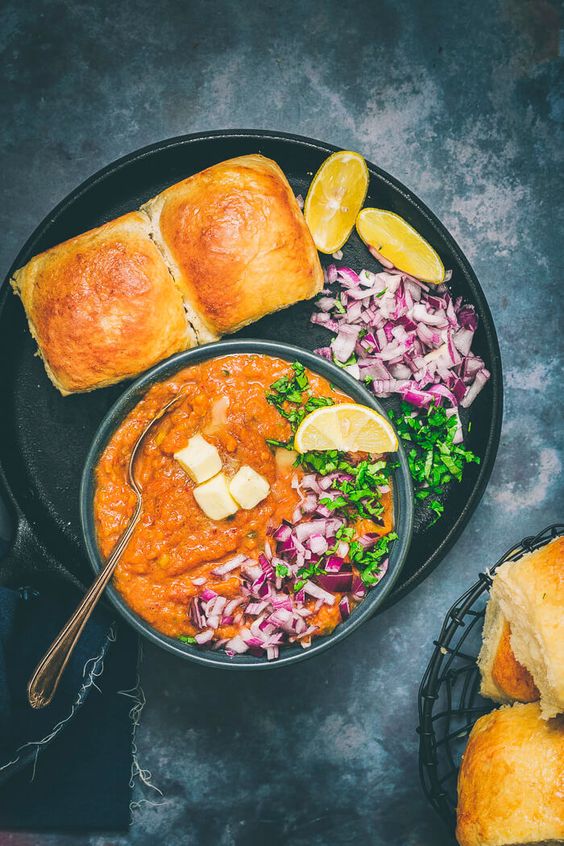 Mumbaiya Maska Pav Bhaji
Indulge in the heavenly flavours of Mumbaiya Maska Pav Bhaji at our veg restaurant in Igatpuri, perfectly complementing the monsoon magic. This popular street food delicacy consists of a buttery pav (bread roll) served with a rich and spicy mixed vegetable bhaji. Savour the authentic taste of the streets of Mumbai amidst the lush surroundings of our resort in Igatpuri, creating a memorable culinary experience that will leave you craving for more.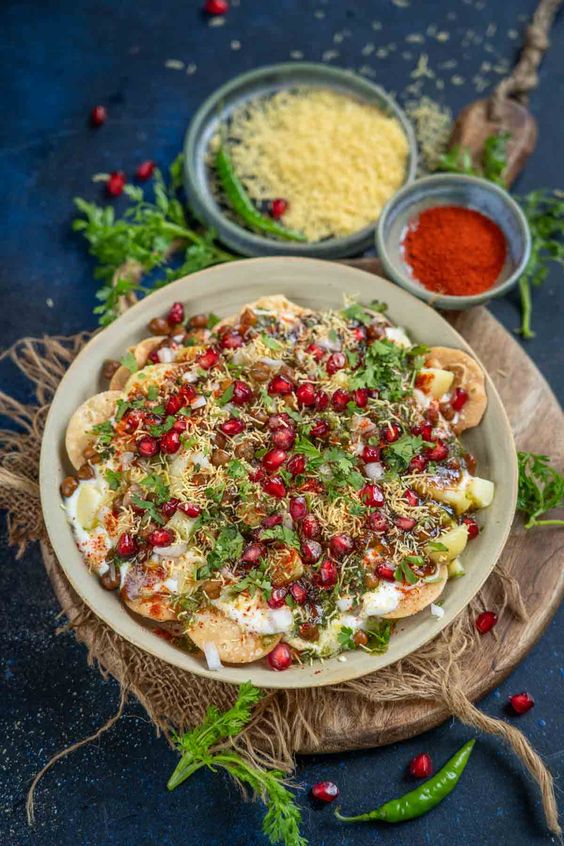 Dahi Papdi Chat
You're going to love the exquisite flavours of Dahi Papdi Chaat at Grand Gardens Resort where the essence of the monsoon season is beautifully captured. This popular street food dish features crispy papdis (fried dough wafers) topped with tangy yoghurt, a medley of chutneys, and a burst of spices. Indulge in the zesty goodness of Dahi Papdi Chaat and let your taste buds dance with joy.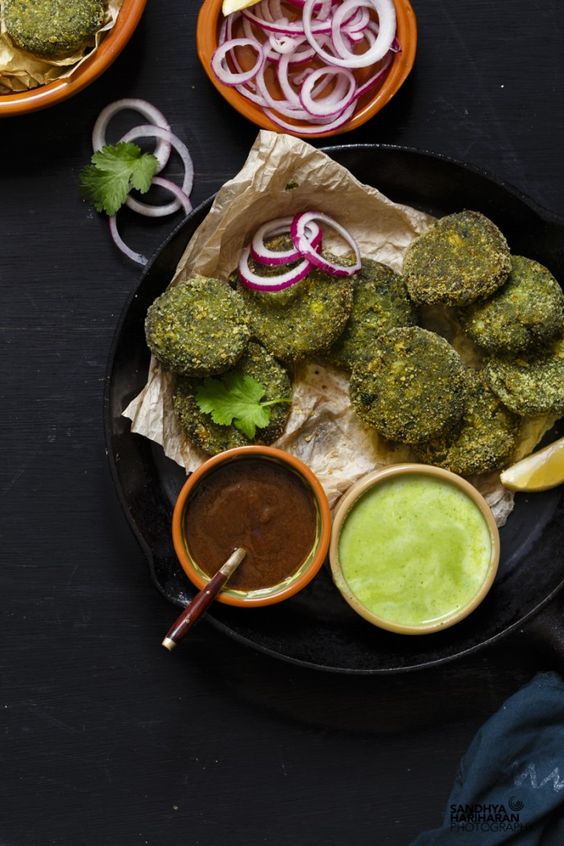 Hara Bhara Kebab
Tempt your taste buds with these mouth-watering kebabs. A harmonious fusion of vibrant fresh spinach, creamy potatoes, and aromatic spices elevates the flavours to new heights when prepared with utmost care and expertise. Each bite is an explosion of taste, as the tangy zest of lemon juice delicately lingers on your palate, enhancing the overall sensory delight.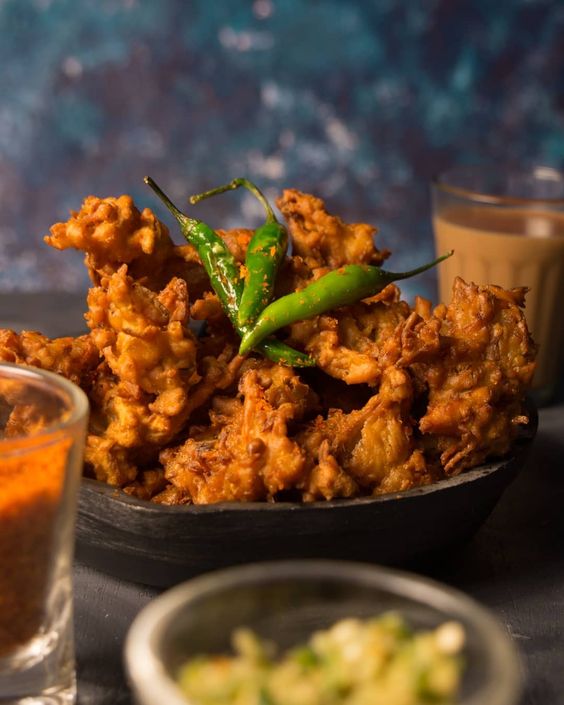 Kanda bhaji
At our vegetarian restaurant in Igatpuri, treat yourself to the wonderful monsoon delicacy, the crispy and savoury Kanda Bhaji. To make these onion fritters, thinly sliced onions are batter-coated and deep-fried. Take in the delicious fusion of sweet caramelised onions, savoury spices, and a satisfying crunch while taking in the soothing vibe of our resort.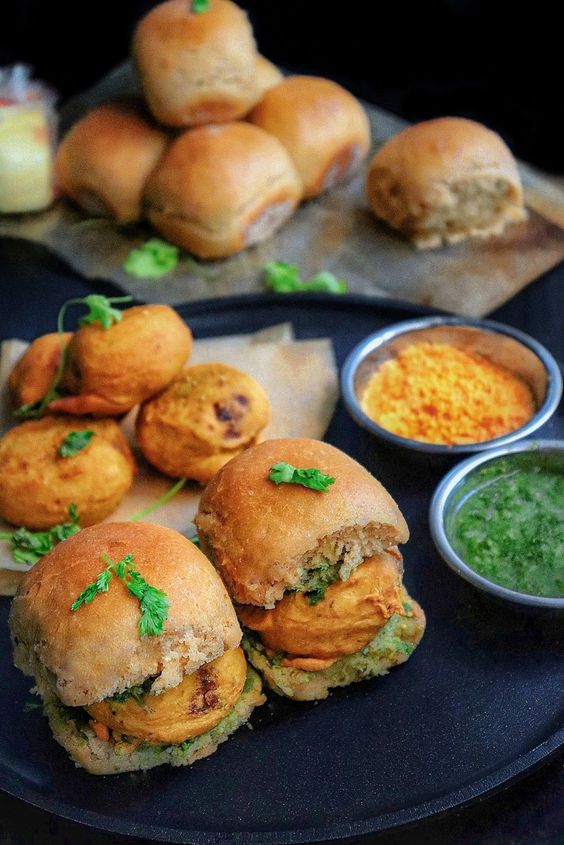 Vadapav
The vadapav is the taste of Mumbai's signature flavours. Go back to your old memories of having a hot and crispy vada pav while watching heavy rainfall. Enjoy this delicious street cuisine treat while taking in the ideal fusion of flavours and textures in the serene setting of our resort.
So, come and discover the magic of rainy weather as you indulge in monsoon specials at our resort in Igatpuri. Let the aromas and flavours take you on a culinary journey that will make your taste buds dance with joy, all in the cozy ambience of the monsoon season.